New Behavioral Network (NBN)
(856) 874-1616
Cherry Hill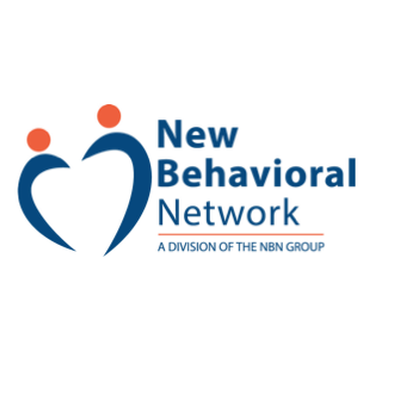 Child Mental Health Services
Our Child Mental Health Services are goal oriented and strength based services utilizing structured assessment procedures and implementing evidence based treatment modalities.
Intensive in Community Services
include moderate level stabilization services provided in the home or an agreeable location in the community by Licensed Clinicians such as LCSWs, LPCs, and LMFTs.
Areas of Focus:
•Psycho-education
•Negotiation and conflict resolution skill training
•Effective coping skills development
•Healthy limit-setting
•Emotional regulation skills development
•Stress management
•Self-care
•Symptom management
•Skill building that enhances self-fulfillment
Behavioral Assistants Services
are strength based and outcome oriented interventions that are identified as part of a comprehensive plan of care written by a licensed clinician. The intervention focuses on addressing target behaviors and improving overall emotional and behavioral regulation. Services are intended to enhance the quality of life and strengthen skills in a variety of life domains including but not limited to:
•Physical and emotional well-being;
•Interpersonal communications and relationships
•Socialization behaviors and activities;
•Behavioral conduct;
•Healthy coping strategies and behaviors
Children with Mental Health, Behavioral, Social or other challenges would benefit from this program.
Behavior Consultation Program
Our behavior consultation program strives to make meaningful changes in the daily lives of our clients by creating and implementing individualized programs for long lasting success.
We offer services across the school, home, and community settings.
Areas of Focus:
•Decrease Maladaptive Behavior
•Increase social and life skills
•Increase activities of daily living (ADL's)
•Functional Communication Training
•Generalize skills across different settings
•Generalize programming across different caregivers
Overview of our program
Our clinicians work with children, adolescents, and adults. Referrals are from DDD, Performcare, Private Insurance, School, and Private Pay contracts.
We believe that our therapy should not only target the individual, but the success of the entire family.
Our BCBAs and BCaBAsprovide in home services based in the science of Applied Behavior Analysis. They develop comprehensive treatment programs which include:
•Initial Assessments
•Individualized Behavior Support Plan
•Parent Training
Behavior Interventionists (BIs) are responsible for implementing the treatment programs developed by the BCBA. BIs are trained to implement interventions effectively and collect data. They are under the direct supervision of the BCBA.
In School Services:
•Individualized student assessments
•Whole classroom observations
•1:1 services for students needing extra support
Eligibility
DDD Eligibility required for Behavioral Consultation Services. All services provided through PerformCare
Age Groups
Community Services

Employment / Training

Family & Support Services

Health Services

Behavioral / Mental Health

Crisis / Safety

Intellectual and Developmental Needs

Payment Options

Medicaid
Private / Commercial Insurance
Self Pay
System of Care (CSOCI Medicaid / FlexFunds)

Areas Served

Burlington County
Camden County
Cumberland County
Gloucester County
Mercer County
Monmouth County
Salem County
Last Updated: 12/14/18