New Behavioral Network (NBN)
(856) 874-1616
Cherry Hill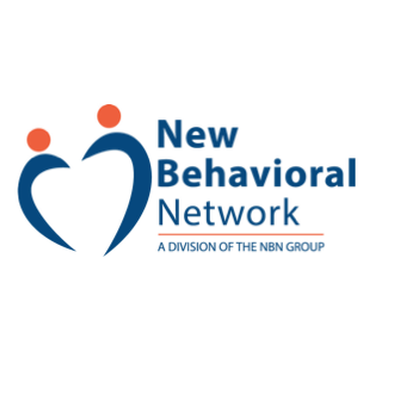 New Behavioral Network, a division of the NBN group, serves families, school districts and the community through a multitude of services. We offer programs for southern New Jersey and the entire state of Delaware. Since 1994, our staff has been working in homes, classrooms and in the community with at-risk and special needs children and their families. We utilize research-based practices and strive to make a difference in the lives of those we serve.
We provide the following programs:
Behavior Consultation Program – utilizes best practices strategies to help individuals achieve their greatest potential. NBN offers behavioral consultation from certified behavior analysts, direct instruction, summer camp opportunities all based in Applied Behavior Analysis.
Child Mental Health Services – in home therapy for children ages 4 to 21 utilizing best practice strategies we strive to make a difference in the lives of those we serve.
New Behavioral Network utilizes a team approach to assist all types of families. We strive to keep the family united and healthy in positive ways, while working to bring forth the inherent strengths of the family.
We provide clients with a quick intake process and a thorough assessment of each case. Our team has over 25 years of combined knowledge and clinical expertise while keeping up to date with the most current information. We utilize state-of-the-art treatment on an individualized basis, and each team member is compassionate and sensitive to the needs of each distinctive case. Our team is active in the home environment with the goal of maintaining the child in the home, school and community
Behavior Consultation Program
We provide behavior consultation services in the home, school, and community setting. Our goal is to help each client reach his or her full potential.
ABA Therapy is the foundation upon which our program is built. This proven, evidence-based science is implemented with children, adolescents, and adults with ASD and various other developmental disabilities. Our therapists are knowledgeable and flexible in introducing successful techniques. Initially, one of our Board Certified Behavior Analysts will provide an in-home assessment. He or she will take the time to get to know you and your child and make sure that the therapy provided best suits your individual needs. New Behavioral Network stands apart because this is not just a service to us; this is personal and we are invested.
Payer Sources:
Division of Developmental Disabilities (DDD)
Department of Children and Families (DCF)
Supports Coordination Agencies
Children's Placement Enhancement Project through DDD and DCF
School Districts
Private Pay
Staff:
Board Certified Behavior Analysts
Board Certified Assistant Behavior Analysts
Behavior Interventionists
ABA Specialists
Consultation:
Functional Behavioral Assessments
Behavior Intervention Plans
Successfully transitioning students back into school districts
Home programming with parent involvement
Staff Training/Coaching
Coaching in Home and School Settings by a Certified Behavior Analyst
Discrete Trial Instruction
Functional Communication Training
Increasing Functional Skills
Implementation of Visual Mediation
Caregiver Skill Enhancement
Home/School Modifications
Social Skills Programming
1:1 ABA Specialists to Shadow Students in Mainstream School Settings
Highly skilled, college-educated paraprofessional staff proficient in reinforcement strategies, prompting procedures, redirection, de-escalation techniques, and errorless teaching strategies. Staff is certified in Nonviolent Crisis Intervention through the Crisis Prevention Institute (CPI).
Group Training
CPI Certification
Registered Behavior Technician training offered to all staff
Principles of ABA
Modalities
Various aspects of ABA are used based on the needs of the individual client. Our typical treatment plans involve functional communication training, life skills instruction, functional skills instruction, and aspects of discrete trial training to break down skills in a way that those we serve are enabled to learn necessary functional, social, and academic skills. Prompting and reinforcement strategies are utilized throughout treatment to ensure success of those we serve. Maladaptive behaviors are analyzed and a program is designed to replace the challenging behaviors with appropriate behaviors.
Summer Camp
Serving children with autism spectrum disorders, developmental disabilities, and behavioral challenges, ages 3 to 21, with full and half day programs. The camp is located in Cherry Hill, New Jersey. Our camp is DDD and DCF approved.
Child Mental Health Program
Our Child Mental Health Program provides in-home therapy for children ages 4 to 21. We have a family-centered focus to encourage positive growth in each child.
These services are provided by New Behavioral Network through the NJ System of Care. By calling PerformCare at 877-652-7624, parents are able to access our services free of charge. By choosing New Behavioral Network, families and clients will be receiving therapeutic services from the area's top clinicians. Our staff has experience helping children and families overcome challenges and act stronger as a unit.
Team Members
Mobile Therapists
Mobile Therapists work with the child and family using proven effective therapy techniques.
We Employ:
Licensed Marriage & Family Therapists
Licensed Clinical Social Workers
Licensed Professional Counselors
The family is asked for input in devising the treatment plan that is used throughout the service period. The treatment plan is revised every three months to ensure it is reflective of progress being made.
Behavioral Assistants
Behavioral Assistants work with clients in both the home and community. They provide services such as role-modeling appropriate behavior, behavioral modification techniques, and helping to enhance self-esteem. The Behavioral Assistants follow the treatment plans delineated by the Mobile Therapists.
Clinical Supervisors
Clinical Supervisors provide instruction and feedback to our therapists and behavioral assistants.
Case Manager
The Case Manager links the child and the family with the therapist and behavioral assistant best suited to help. The case manager acts as a liason between the referral source, PerformCare, the family, and our staff. Our superior case managers ensure services are provided in the exceptional manner we expect for our clients.
Ways We Can Help
Conflict Resolution
Behavioral Supports
Positive Reinforcement Systems
Effective Coping Skills
Cognitive Behavioral Therapy
Trauma Focused CBT
Enhanced Family Communication
Healthy Limit Setting
Coping with Grief and Loss
Understanding Mental Health Issues
Play Therapy
Children with these diagnoses and symptoms may benefit from in-home therapy
Oppositional Defiant Disorder
Substance Abuse
Anger Management
Socialization Challenges
Autism Spectrum Disorder
All Children in New Jersey are eligible for these services based on clinical needs regardless of family income. Call 877-652-7624 and request New Behavioral Network to do a needs assessment of your child.
Eligibility
DDD Eligibility required for Behavioral Consultation Services. All services provided through PerformCare
Age Groups
Community Services

Employment / Training

Family & Support Services

Health Services

Behavioral / Mental Health

Crisis / Safety

Developmental Needs

Payment Options

Medicaid
Private / Commercial Insurance
Self Pay
System of Care (CSOCI Medicaid / FlexFunds)

Areas Served

Burlington County
Camden County
Cumberland County
Gloucester County
Mercer County
Monmouth County
Salem County
Last Updated: 12/13/18