LifeTies
(609) 771-1600
Ewing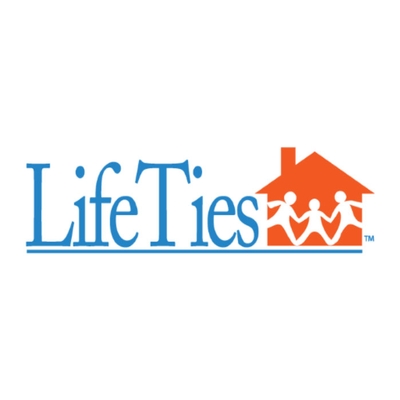 LifeTies, Inc. has five programs; Triad House, Rainbow House, Mary's Place, Supportive Housing for Homeless Young Adults, and a Mentoring Program. All of our programs emphasize helping the youth become well and self-sufficient as they transition into adulthood.
Triad House is a 24-hour residential group home for youth who identify as LGBTQ+ youth and who are victims of abuse, neglect, and/or homelessness.
The majority of our adolescents are referred to us through the Department of Children and Family Services and often are unable to live with their families. They have been victims of physical, emotional, or sexual abuse. In a family atmosphere, these children attend school and receive services designed to meet the needs of each adolescent, including individual, group, and family counseling, substance abuse assessment and referral, independent living skills, tutoring, educational planning, job readiness training, and program aftercare.
Rainbow House is a 24 hour special needs housing program for females, ages 12-21, who are pregnant or parenting or have chronic health challenges.
Rainbow House was the first group home of its kind in the nation for young women affected/infected with HIV/AIDS. For most of our residents, Rainbow House is the first nurturing and secure home they have known. We provide and coordinate a myriad of comprehensive support services through an individualized treatment plan developed for each resident. These include the same services available to Triad House residents along with additional specialized medical programs.
Our Mentoring Program is for youth ages 10-21. We work with youth involved with DCF as well as youth in the community who have been chronically absent in school or involved with the juvenile justice system.
Mary's Place is a supportive housing program for aging out youth, between the ages of 18-21. We offer a myriad of support services to assist the youth in transitioning into adulthood.
Our transitional and rapid-rehousing programs are for homeless unaccompanied and pregnant and parenting young adults (ages 18-24) and their children. We provide the youth with intensive case management services after securing them an apartment to aid them in becoming self-sufficient and permanently housed.
Age Groups
Community Services

Basic Needs / Assistance

Family & Support Services

Health Services

Behavioral / Mental Health

Crisis / Safety

Medical

Treatment Services

In-Community Services

Out-of-Home Services

Outpatient Services

Treatment Settings

In Community
School
Telehealth

Payment Options
Areas Served
Last Updated: 10/22/21